Swing Doors | Pivot Doors



Pivoting both inwards and out, swing doors are perfect for wider doorways. Framed or frameless, they are a popular choice for both modern homes and office spaces.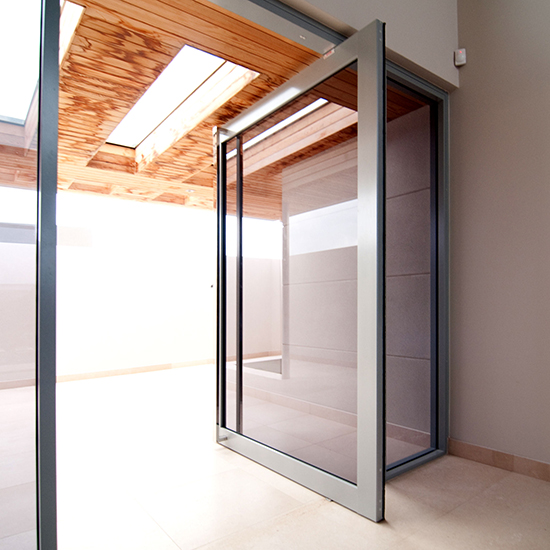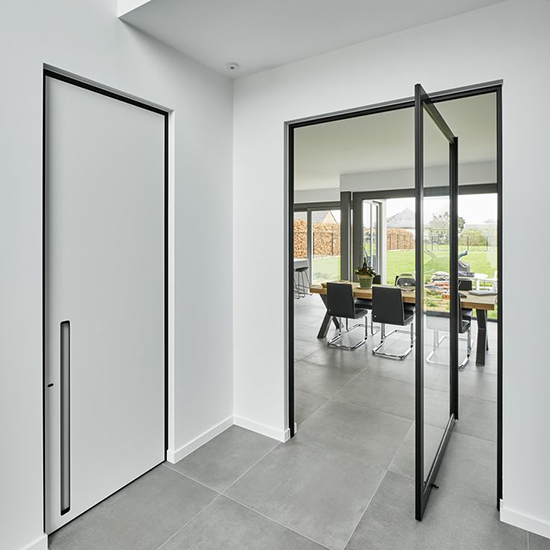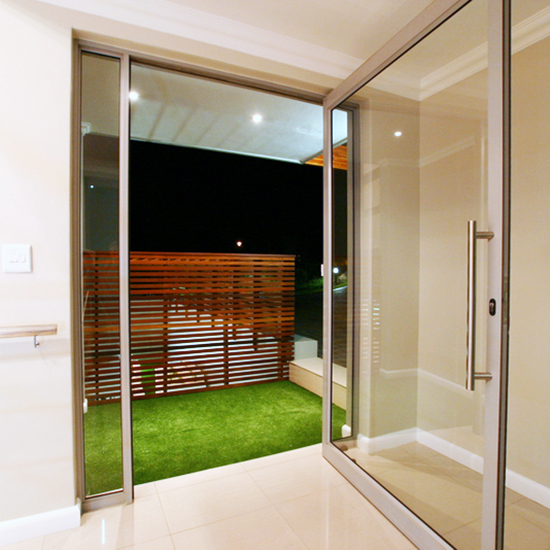 Swing doors – also called pivot doors – are most natural choice for office buildings and other work spaces. They are characterized from other types of doors in that they open both inwards and outwards. Swing doors have no hinges against the door frame – instead they pivot on an axis point which close towards the left or right side of the door. Due to this feature, the doors can be manufactured significantly wider than hinged doors.
Pivot doors can be either framed in aluminium or made as frameless glass doors. As an option, these doors can be spring-loaded, so that they come to rest in the closed position.
You would choose a pivot or swing door if you are looking for a sleek, modern solution to complement the style of your home or office.
If you are looking for a frameless glass door, or for a door which is wider than the more standard widths, then this is the style of door for you.
Features and Benefits
Doors manufactured to precise custom sizes
Can be manufactured with side-lights for additional lighting to the interior
Sidelights can incorporate windows for additional ventilation
Available in anodised or powder-coated aluminium.
Available in a wide range of powder-coated colours.
Available in toughened glass or laminated safety glass.
Glass can be tinted in a range of colours.
Sizes up to 1.5m in width, and up to 2.7m in height.
Choice of high-end door handles, including D-handles.
For further information and advice contact our friendly team today. Or for a quotation, please fill in the quotation request form.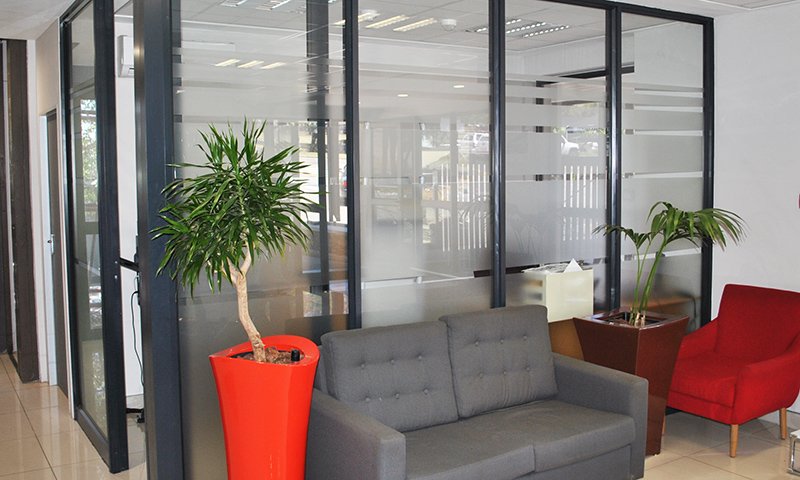 Glass Partitioning
Framed and frameless glass office partitioning
Energy Saving Glass
Low-E and other solar control glass.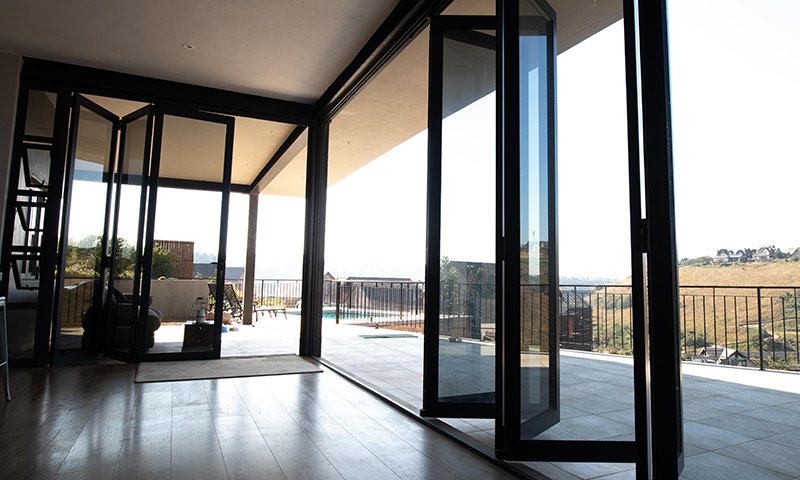 Folding Doors
Open up your living spaces and bring the outdoors in!
Get a quote
Talk to us about your next project. We'll be happy to advise you on the best solutions, and send you a quote