When a fire breaks out in a building, it can spread very fast. Fortunately it can be contained significantly with fire doors, fire-rated glass and fire-rated partitions. These can slow the spread of a fire, making it easier to combat, giving more time for people to escape and limiting damage to the building.
Most people think of glass as a frail material. After all, it can crack, shatter and break. Even laminated glass, designed to take a solid blow from a hammer can still melt and crack easily when exposed to flames. Yet fire-rated glass can be very effective at retarding the spread of a fire.
There are two types of fire-rated glass: fire protective and fire resistive. Fire-protective glass is often a glazing added to glass and can slow the spread of flames and smoke. Fire resistive glass, often made from several laminated panels, goes one step further, and keeps heat from spreading.
Fire-rated glass can last as long as some fire doors – even up to two hours, when properly specified. Fire-rated glass, Just as with fire doors, has different categories depending on how well they are expected to perform in the case of fire.
Note: It is vital to ensure that the framework also has the same fire rating as the glass. Ceramic setting blocks and glazing tape is also required to ensure that in the case of fire, the glass does not fall out the frame.
Typical applications
Can be used in applications which have high safety requirements but that demand original design as well:
Facades
Partition walls
Skylights and roof lights
Doors
Roofs
Smoke Screens
Lift Glazing
Features & Benefits
Counteracts the spread of fire, hot gases and smoke.
Can aslo retard the spread of heat
Glazing stays transparent under high thermal loads ensuring that the burning building can easily be evacuated.
Georgian Wired Glass, available in clear or textured versions, for vision or obscuration, is suitable for use in fire and non-fire applications.
Georgian Wired Cast (Obscure) and Georgian Wired Plate (Clear) both have a 30 Min fire rating.
PYRAN® S
PYRAN® S is a pre-stressed, monolithic, borosilicate single-pane safety glass for use in fire resistant glazing for protection against the spread of fire, hot gases and smoke. The unique combination of borosilicate glass manufactured in a micro float facility results in glass with outstanding properties.
PYRAN® S is designed for applications where maximum safety is required without compromising on aesthetics and is ideally suited for use in facades, partition walls, skylights, roof lights, doors, roofs, smoke screens, lift door glazing and lift shaft glazing.
The glass has outstanding physical properties which allow for the construction of large panes of glass with longer durations of fire resistance achieved with only basic frame constructions and normal edge covers.
Features and Benefits
Excellent colour rendition and high transmission of light
Better withstands temperature differentials
Higher viscosity and softening temperature
NiS crystals cannot form and cause glass fracture
High durability against aggressive environmental factors and abrasive chemical solutions
Can be screen printed or sandblasted without diminishing durability/performance of glass
Options
Pyran S® – available thicknesses: 5mm, 6mm, 8mm, 10mm, 12mm
Different thicknesses to suit wind load requirements
For a 2 hour fire rating, Pyran S borosilicate glass is available in a 6mm thickness. This can also be toughened for safety glass applications.
Fire doors, fire-rated glass and fire-rated partitions are possible.
Note: Aluminium as a material has no fire rating, so these types of glass need to be used within steel frames.
For more information on fire-rated glass, contact our friendly sales staff today.
Get a quote
Talk to us about your next project. We'll be happy to advise you on the best solutions, and send you a quote
Browse our other products
We offer a comprehensive range of modern architectural aluminium products, from facade installations to sun louvres to windows and doors - all custom manufactured and professionally installed. Click through to discover more.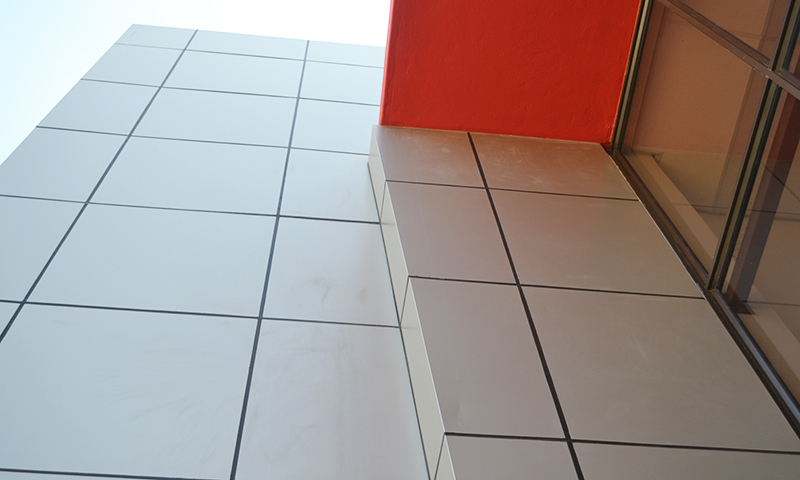 Cladding and Panels

Functional style perfect for commercial and public buildings.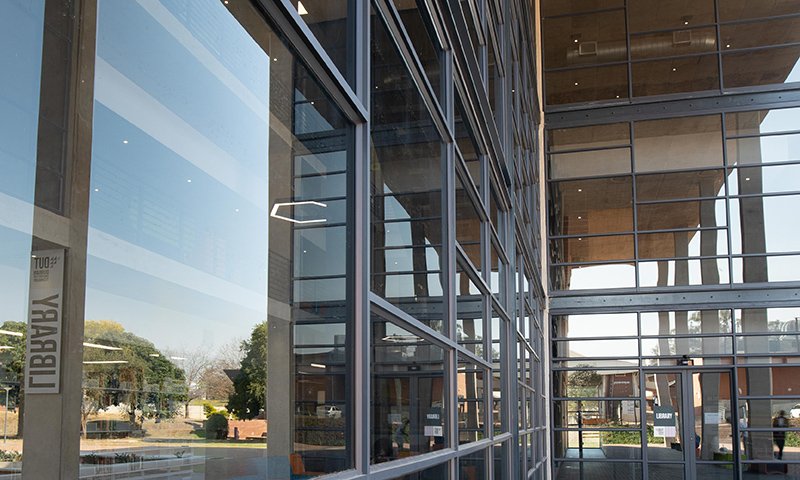 Glass Options
A variety of high tech performance glass with functional benefits
Sun Louvres
Effective sun control with modern aesthetic appeal