Expansive walls of glass have become a recurring feature in modern architecture. They can be as functional as they are aesthetically pleasing, and they add an element of interest and style to any home.
In South Africa we are blessed with pleasant climates and beautiful landscapes, and a perfect way to take advantage of this is to incorporate large glass fixtures into your home design. Glass walls let in more natural light and visually open up your interior spaces to the views outside.
At Pro Aluminium we continually bring you inspiring ideas for your home improvement, and in this post we have compiled several creative ways to incorporate more glass in your home and create a seamless flow between your living space and your surroundings. Browse through these examples from around the world to fuel your creativity, and don't forget to follow us on Facebook and Instagram for more Home Inspiration ideas.
Take advantage of your courtyard…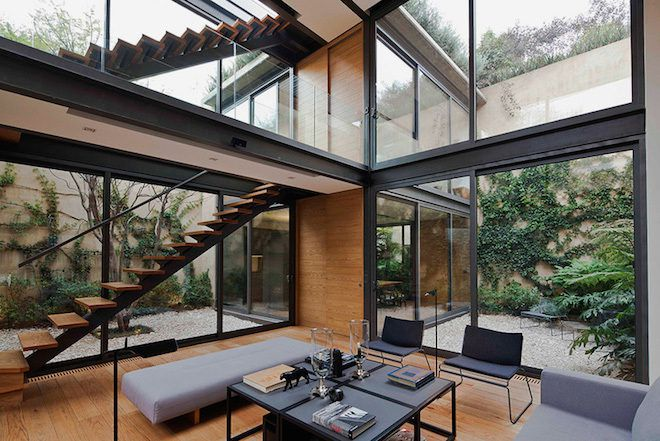 You could apply an approach similar to architect Andrés Stebelski, and take optimal advantage of your natural space by incorporating your courtyards with windows.
Open up your patio…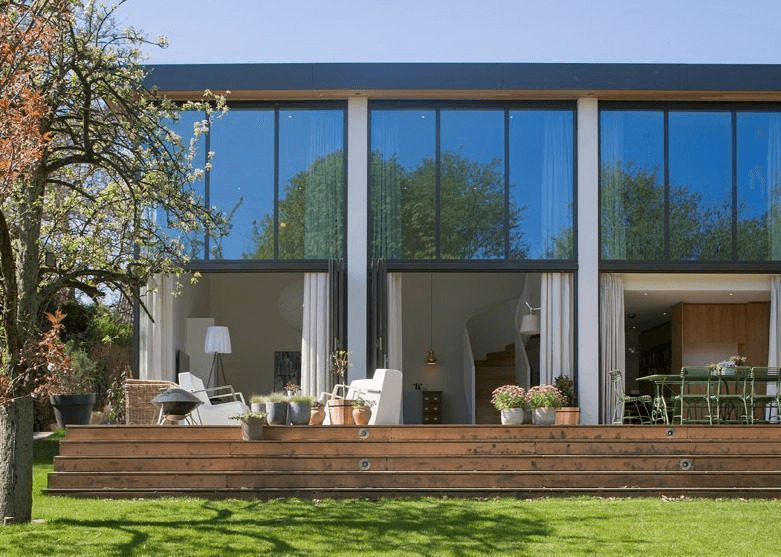 Here we see a stylish facade – a double height glass expansion of a 1960's bungalow by Antonia Reif – combined with fixed panes and folding-stacking doors. A sleek and minimalistic look that really opens up the living spaces of this home. With up to 10 panels, folding-stacking doors from Pro Aluminium can cover widths of up to 9 m, and heights of up to 2.7 m.
Specialised glass for a more expansive view…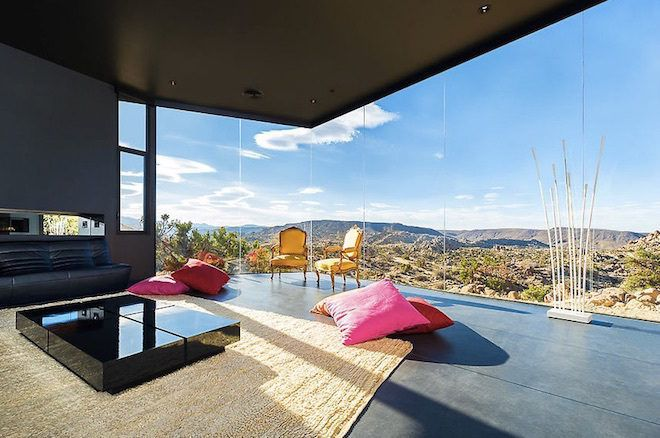 Frame your landscape with fixed pane glass panels instead of walls. For sunny South Africa, don't forget to get solar control glass to escape the heat while you naturally illuminate your space. Low-E glass is a high-performance glass that reflects heat waves both on the outside and on the inside of your home, saving you money on cooling during summer and on heating during winter.
Floor-to-ceiling or double volume windows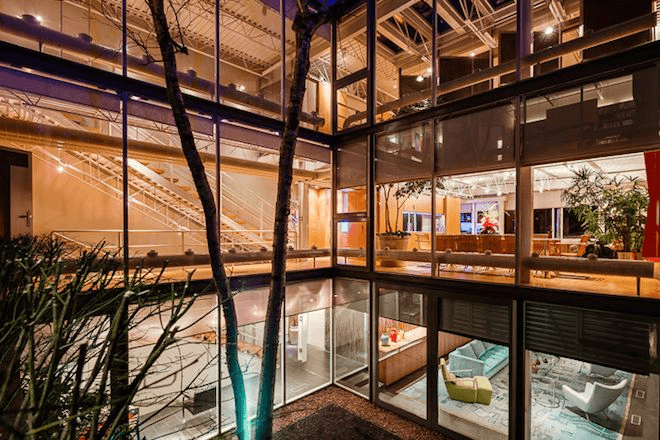 An industrial look with an exposed skeletal structure (like this "Wolf House" in Toronto by architect Barton Myers) may be exactly what you are looking for. It can give a home a surprisingly elegant look, and floor-to-ceiling glass walls can blend your interior rooms with your natural surroundings outside.
More window, more coastline…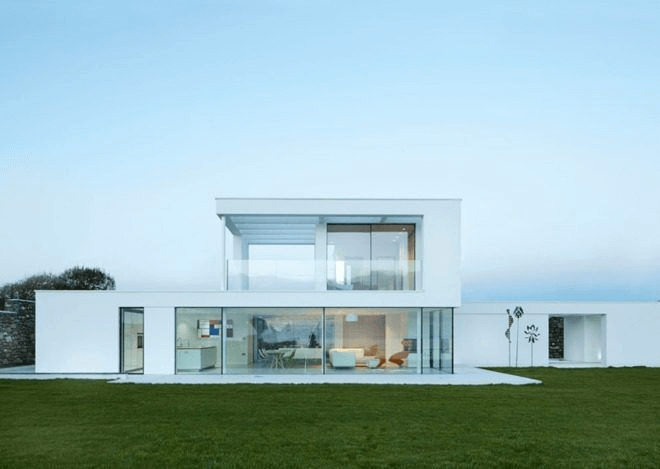 If you own a property in Durban or anywhere near the coast, you may be wondering how you can maximise your view and see more of that majestic ocean from your home. This can be done by installing large sliding doors and fixed pane windows. You can also use glass balustrades for your second floor balconies. This is yet another sleek and minimalistic design.
Sliding doors from Pro Aluminium can be manufactured up to 2.4 m in height and there are three different ranges of doors available – Slenderline, Elite and Palace. They are available as 2 panel sliding doors that cover a width of 3 m, or 4 panel sliding doors which cover a width of up to 6 m!
Pure green inspiration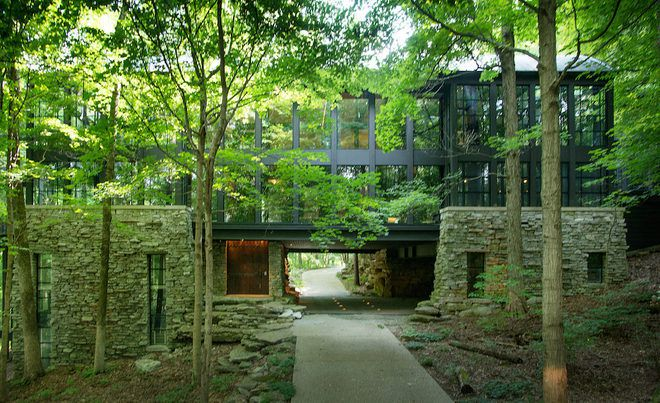 If you live in a leafy suburb or you're blessed with a lush green garden, you would want to maximise your view, perhaps with double volume windows, or extra height sliding or stacking doors. For extra character your windows can also be manufactured in cottage style. Consider our popular charcoal grey powder coated frames or any darker shade as opposed to white for a more natural blend with your surroundings.
Get creative with your fenestration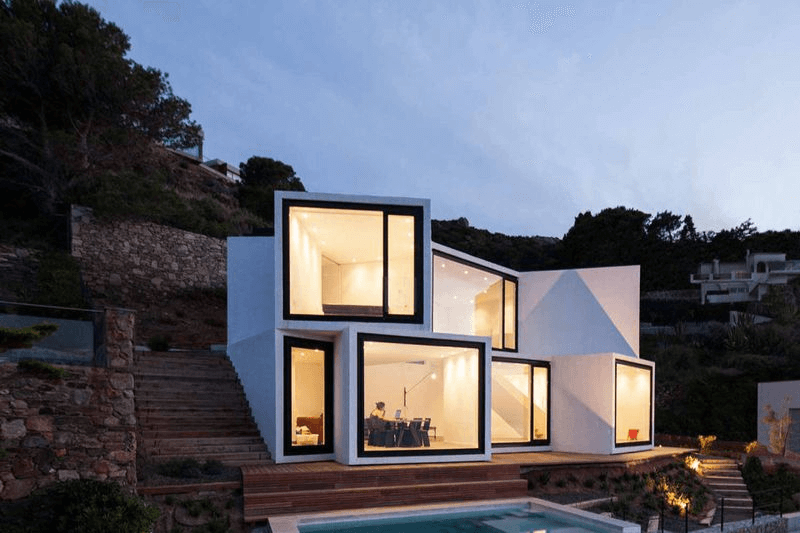 This is the Sunflower House by architecture studio Cadaval & Solá-Morales. It is designed to absolutely capitalise on natural light and stunning views along the Spanish coastline. As a South African architect or home owner you too can optimise natural light and shading with tactful placements of the buildings fenestration.
An understanding of sun angles is critical to various aspects of design, including determining basic building orientation and selecting the appropriate shading devices. Before considering shading systems, consider the use of natural landscaping to shade certain east and west exposures to your building.
A garden sanctuary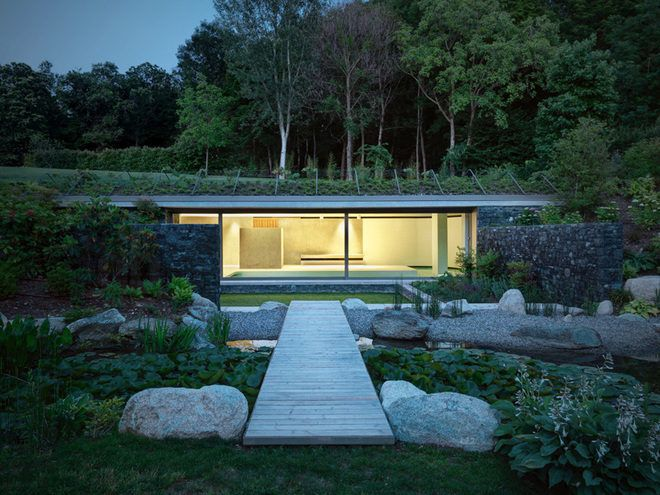 Your living spaces can overlook your garden and poolside with large windows and glass walls. Perhaps you can also plan your building to be partly subterranean too, as is done in the above Italian masterpiece, which is planted in the foothills of the Alps.
Open-plan design…
A gabled glass house, like this one designed by Argentinian firm Alric Galindez Arquitectos, is an ideal way to allow a seamless flow of your interior with your scenic backdrop. Long stretches of glazing and terraces on both sides of the building make for one of the most open and airy house schematics you could ask for.
Transitional Living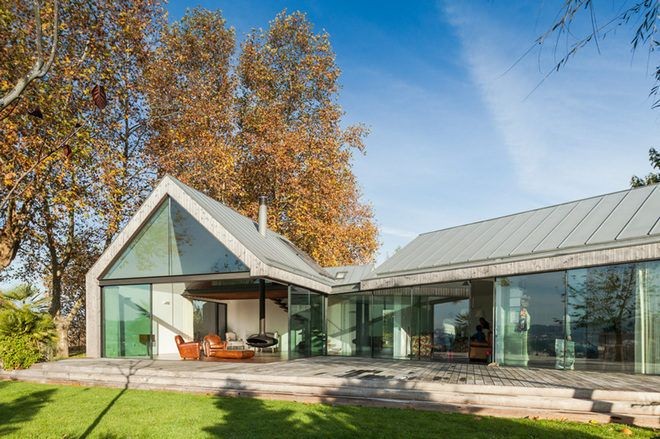 A vacation home is all the more enjoyable when it opens up to the outdoors. This getaway in northern Portugal is another prime example of how you can use fixed pane windows and sliding doors to really let the natural world flow into your interior!
Windows without limits…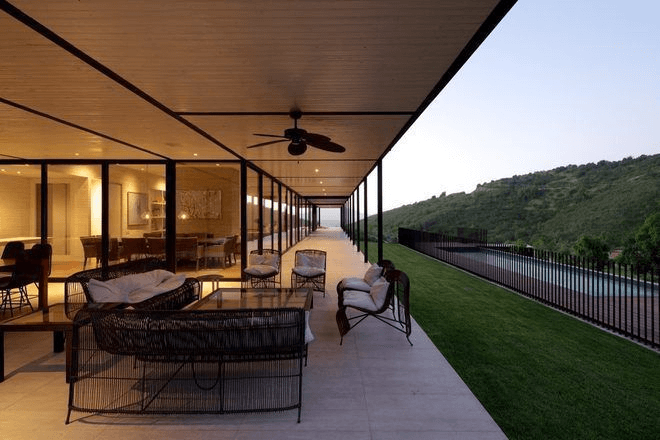 Glass windows in sleek, unobtrusive aluminium frames can span great widths if the architectural design calls for it. The above is for an equestrian retreat in Chile, where those window walls seem to span on for an eternity!
Replacing walls with windows…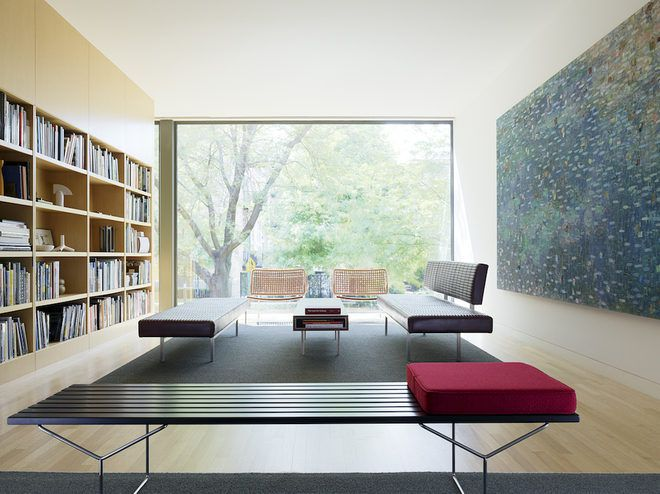 Take any room you like. Is there a load-bearing wall on the exterior envelope? If not you can replace that wall with a fixed window pane system. How awesome would it be to use natural light for your home-office or your reading room like in the picture above?
The art of windows…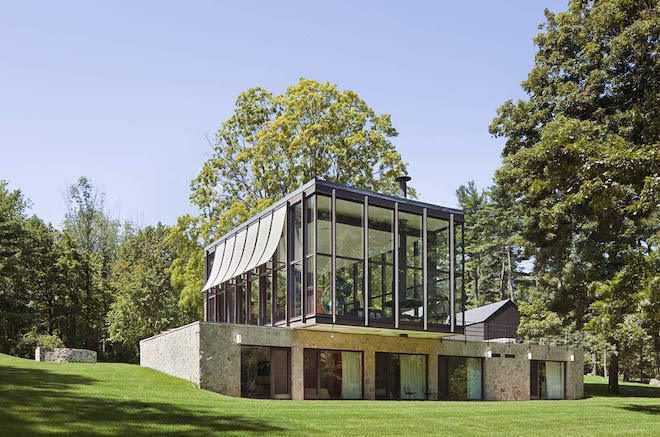 This pavilion style house in Connecticut, USA, is cantilevered over a stone base of bedrooms with the living room areas elevated above. Philip Johnson's Wiley House is as much of a work of art as it is a house. The former owner replaced the glass panels with double-glazed windows – something worth considering on your property, especially if it's in a colder part of the country.
An dramatic entrance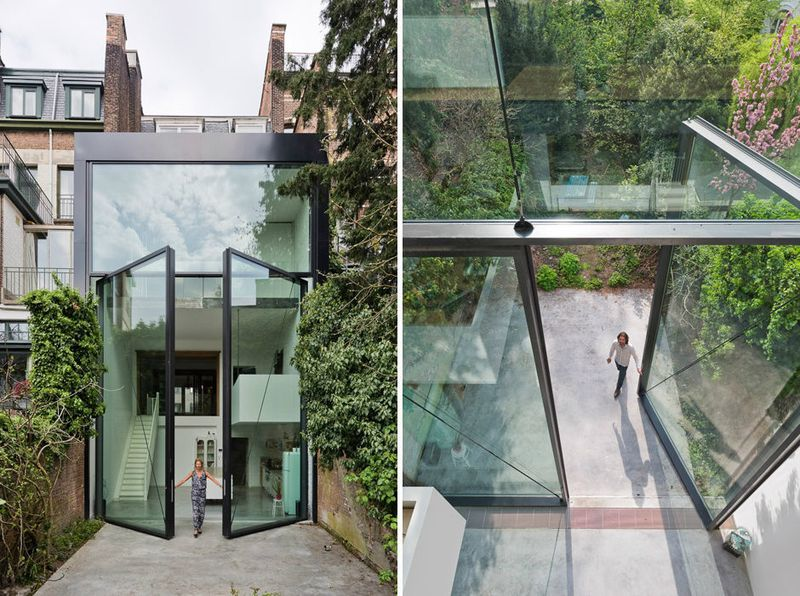 Belgian firm Sculp-It Architecten have designed these massive glass doors, the largest in the world. You don't have to break any records for your lobby entrance however. You may consider stacking doors or a pair of French doors to have a similar effect. Our French doors can be manufactured as wide as 1.8 m and as high as 2.7 m, and can be coupled with a fixed pane toplight for extra height and more light.
Open up your world
Any walls that are not load bearing, including interior walls, can be replaced by glass window / door designs. Using these translucent systems for interior dividing walls can open up your space and let that extra dose of vitamin D shine in uninhibited.
This is a creative way to benefit from much more light and view exposure. Natural light and open spaces are both inspiring and invigorating, and aren't too difficult to achieve. We hope this has inspired you with innovative ideas for your new home… or if you're renovating, then enjoy knocking down some walls!