Bright and open spaces are a refreshing feature of modern architecture. People are becoming accustomed to living and working in spacious, airy buildings which take advantage of natural brightness and afford a good view of the outdoors.
Natural light is most beneficial to our health and sense of well being. Not only does it make us feel more uplifted, but it makes us more energetic and productive too. And in our working environments, productivity is something we definitely want to capitalise on.
More glass, More Light
One of the easiest ways to bring more natural light into your home or office space is through creative use of windows and doors. Glass brightens spaces with its transparency as well as its reflectivity, and so there are many ways you can use glass to illuminate your living and working spaces.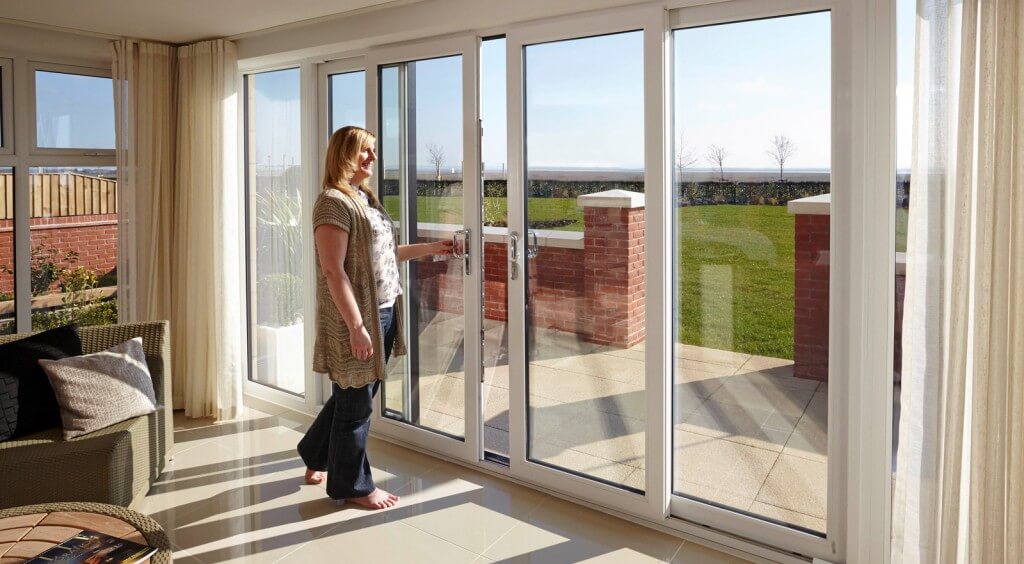 You can incorporate larger windows, replace your wooden doors with glass doors, or install glass fixtures to replace dividing walls. You could also consider large fixed window panes overlooking your pool or garden, or facing the most sunlit areas of your property.
If you install stacking doors, for example, whether on the outer envelope of your property or as internal dividers this can make a vast difference in brightening up your space. Folding doors from Pro Aluminium can cover expanses of up to nine metres wide, and are available in 3 to 10 panels.
These are just a few examples. Get creative with your choices, and invite more natural light into your building.
But what about the heat?
More glass around your home or office, however, can also let in more heat. And during our hot South African summers, this can lead to more discomfort.
What we want is to let the light and the brightness in, but as much as possible to keep the heat out.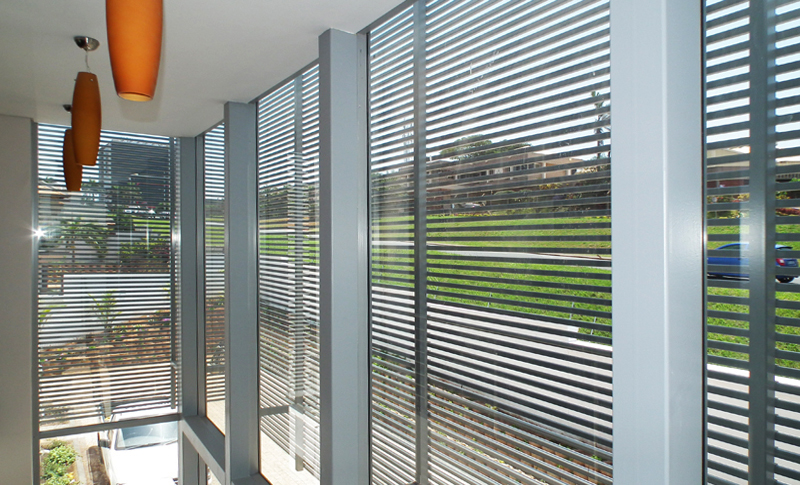 A natural remedy for cooling a space is cross ventilation, which means opening a window here and there. While this may be a good option in a residential property it's not always feasible in an office or mall, for example.
Another solution you can consider is to install blinds on the sun facing sides of your building. A strategically placed fan could also help cool your space. And of course there is air-conditioning. This is the go-to solution for most spaces, especially in offices, malls and other public spaces like airports or museums. This is an effective solution for cooling any interior space, but the downside is that air conditioning can seriously stack up your electricity bills.
So we'd like to make you aware of two smart solutions to keep your spaces cool, even if you have large windows and expanses of glass. These innovations help you save on air-conditioning costs and make your building more eco friendly.
Solar Control Glass
The first solution we will look at is that of solar control glass. This is also called sun-control glass, energy efficient glass or eco-glass. With the right type of glass you can drastically reduce the amount of heat that enters your space. Solar control glass is popular for curtain walling, office blocks, skyscrapers, shopfronts and entrance lobbies. It's also growing in popularity for modern homes too.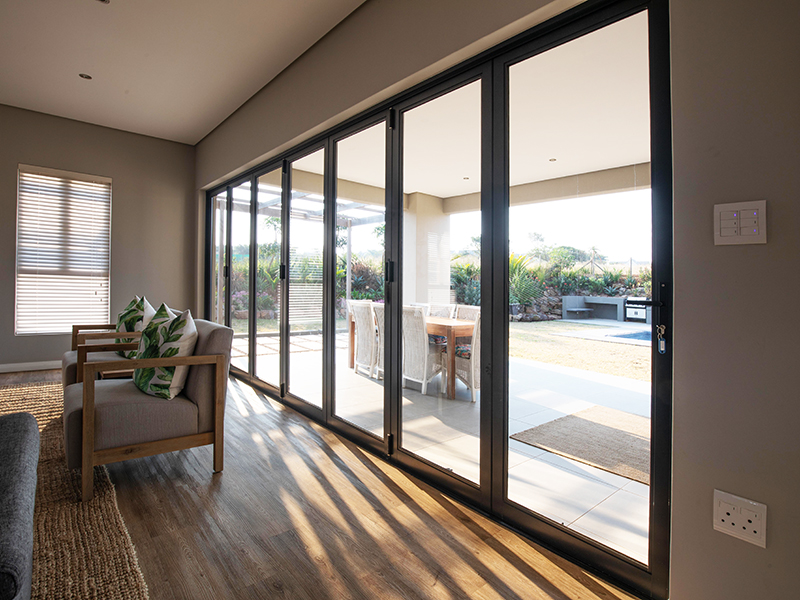 Solar control glass is a type of high performance glass developed to allow sunlight to pass through a window or façade while reflecting away a large degree of the sun's heat. As a result your indoor space stays bright and much cooler than would be the case if you used normal glass.
Solar control glass incorporates invisible layers of special materials which have the dual effect of allowing sunlight in, while repelling solar heat. The heat reduction can be achieved with Low-E and heat reflective coatings, glass tints, and other solutions like double glazing. In some cases a combination of these techniques can be used.
Fitting your home or commercial space with solar control glass is a smart and cost effective way of making your space bright and airy, while keeping out the heat and at the same time reducing your buildings energy costs.
At Pro Aluminium we can specify the most effective sun control glass for your unique setting, We will then manufacture and install your glass fixtures to the highest industry standards. Speak to us about the requirements for your next building project.
Sun Control Louvres
The second innovation that solves the problem of heat gain is that of sun control louvres.
Aluminium louvre systems are one of the most effective ways to reduce air conditioning loads. They create comfortable conditions for the occupants of the building and distinctive aesthetic features to complement modern architectural designs.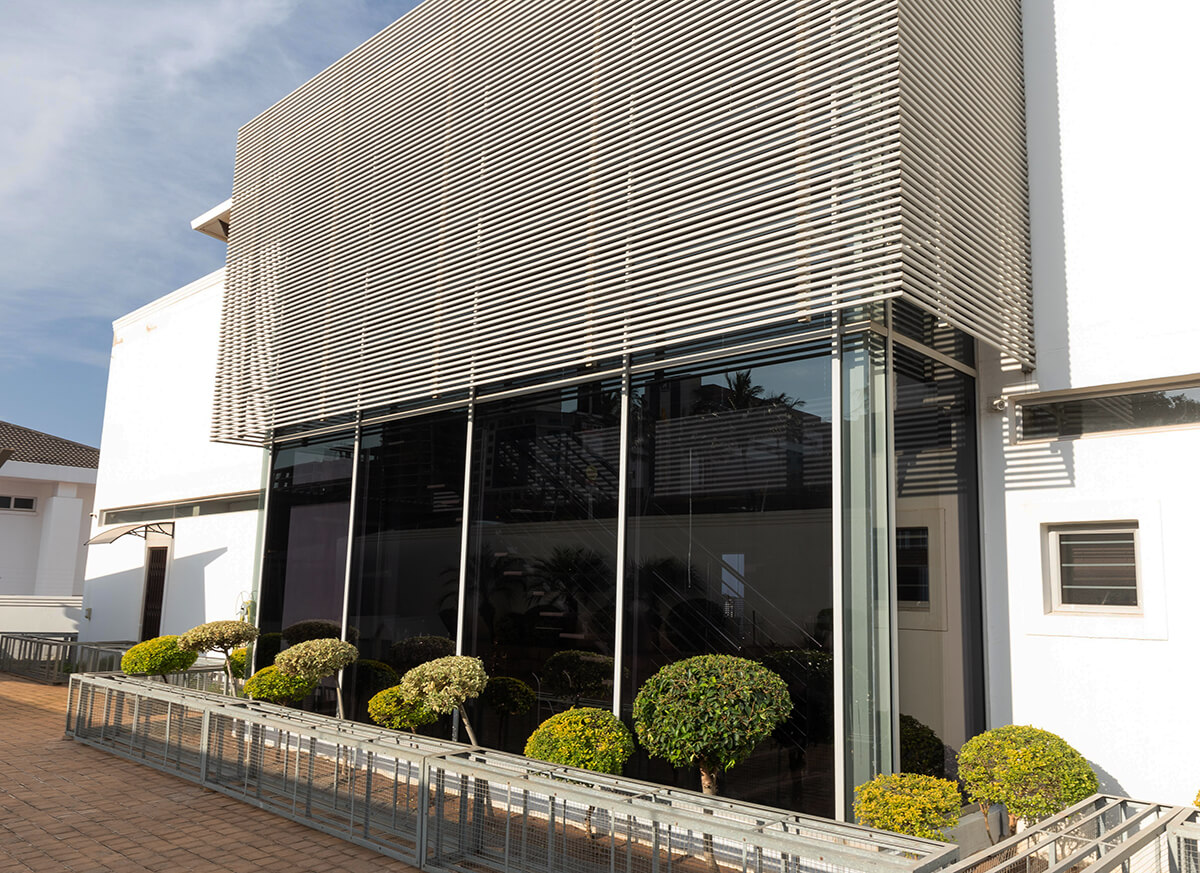 Serving essentially as exterior shading solutions, aluminium sun louvres are custom-designed for each building, and are available in various forms. They allow air and light to pass through, and can be fixed and hung at regular intervals above windows, shopfronts, or an entire floor of a high rise building
Radiation from the sun is reflected and redirected by the louvres. This effectively blocks a significant amount of solar radiation from entering the building's windows.
Sun louvres are commonly used for office blocks, skyscrapers, and public buildings. Contrary to popular belief, sun control louvres are not only for commercial buildings, but are increasingly being used for modern homes too.
There are a few key types of louvres you may consider, namely Aerofins, Panel Systems, Filigree sun screens, and other custom fit options for unique applications and aesthetics.
Aerofin systems feature wing-shaped panel elements, or fins, to combine optimal solar effectiveness with a sleek, futuristic appearance.
Panel Systems can be horizontal or vertical projections of aluminium roll-formed panels that create an elegant, light appearance, or they can be extruded aluminium panels for a more defined look.
Filigree sun screens filter light into offices without seriously impairing the view through the windows. They are fitted horizontally or at an angle from your building face and are one of the most cost effective means of obtaining sun control.
One of the most renowned louvre systems is by Hunter Douglas, a global company which has been a specialist in providing strong and durable louvres in South Africa for well over 40 years. At Pro Aluminium, we are proud to be accredited agents for Hunter Douglas. We can manufacture and install a range of sun control systems for your building.
Get the best for your property
By installing the appropriate combinations of solar control glass and / or sun-louvres, you can bring more aesthetic light and energy efficiency to your building. Let us help you with smart solutions – aluminium and glass fixtures designed with functionality in mind and manufactured and installed to the highest industry standards.
For professional advice on the best options for your next building project, be it residential or commercial, talk to our friendly Pro Aluminium sales team on 031 701 2001 (Durban) / 010 003 1889 (Johannesburg). Quote request forms are currently available for clients in KZN and Gauteng.