Have you ever walked into someone's home and instantly felt inspired or just felt at ease? This feeling can be attributed to various factors including the choice of decor, the colours chosen, and the placement of furniture in the room. But another huge and important factor which is often overlooked is the amount of light that flows into the space.
Modern architecture is characterised by bright open spaces. Increasingly we see huge glass windows and atrium style designs being incorporated both into commercial and residential buildings. This is because natural light is so important from an aesthetic point of view, and is also really good for us.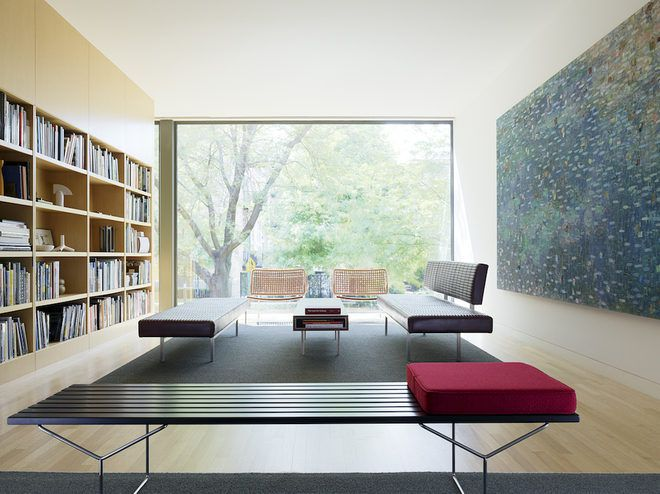 Brighter Living
Getting sufficient light can add to enhancing our mood and plays a crucial role in our health and sense of well-being. You can expect better relationships, more productivity and an all-round healthier life when you have regular exposure to enough natural light. You and your family can benefit greatly from brightening up your home, and here we bring you a few inspiring ideas to do just that.
The beauty of glass is that it is aesthetically pleasing and yet incredibly functional. Glass brightens spaces with its transparency as well as its reflective nature, and there are many ways in which you can use glass to add style and illumination to your home.
Have you ever considered how well-designed windows, doors or sunrooms can let the sunshine flow in? Or how you can get glass walls as dividers or internal glass doors to separate rooms?
In the past brick walls and regular windows have been the standard, but at the same time they can keep things pretty dull! To open up your space to the light, you could replace certain areas with glass bricks, but ultimately it is your windows and doors that are the most natural portals for letting the light in.
If you're planning your new home, now may be the time to consider larger openings and clever positioning for the windows and doors, or even consider incorporating an atrium or sunroom into the design. You can also think about installing a custom designed glass facade to your home. Glass facades are not just for commercial properties but are growing in popularity for homes too.
But even if you are just giving your old house a facelift and are looking for new window and door frames, you can cleverly improve the natural light factor in your home.
Think More Glass
The amount of windows and doors, their styles, shapes and sizes, and where they are positioned – these are all important factors for you to take into consideration when making your choice.
There will be a lot more light and brightness in your home with bigger windows and glass doors. The correct placement on the outer envelope of your house and choosing a more minimalist frame design will also enhance and ensure optimal brightness levels inside.
When you're looking to use windows and doors to your maximum advantage in brightening up your space, here are some options to consider.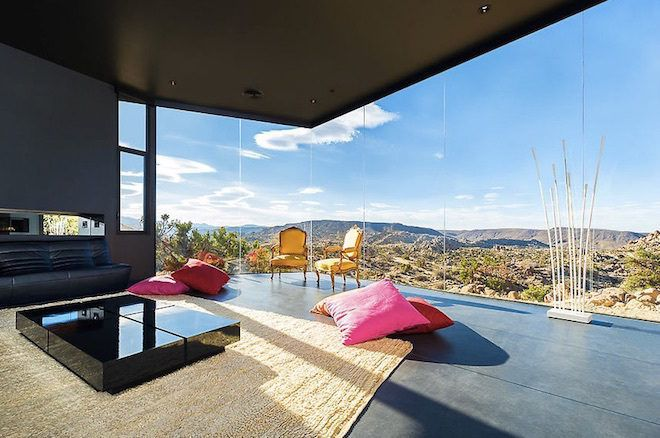 Use Windows for Walls
Why have tiny little windows in a wall when you can essentially create a glass wall? Remember the glass can be solar efficient and toughened, so you can keep out heat and have security without compromising on how much light is being let in! If you require openings for entrances or ventilation learn about the different ways you can combine aluminium window and door systems both for aesthetics and functionality.
Incorporate Larger Windows
Consider fixed window panes (non opening) overlooking your pool or garden or facing an area where there is a good view and more light outside. Fixed panes can be several metres wide, and they can extend all the way down to the ground. Standard sliding windows, Grecian & Knysna units can reach up to 1.5 m in height and 3 m wide.. Whereas standard casement windows can, while having the same width, can reach 1.8 m in height. And you can always extend these measurements by incorporating side lights and top lights.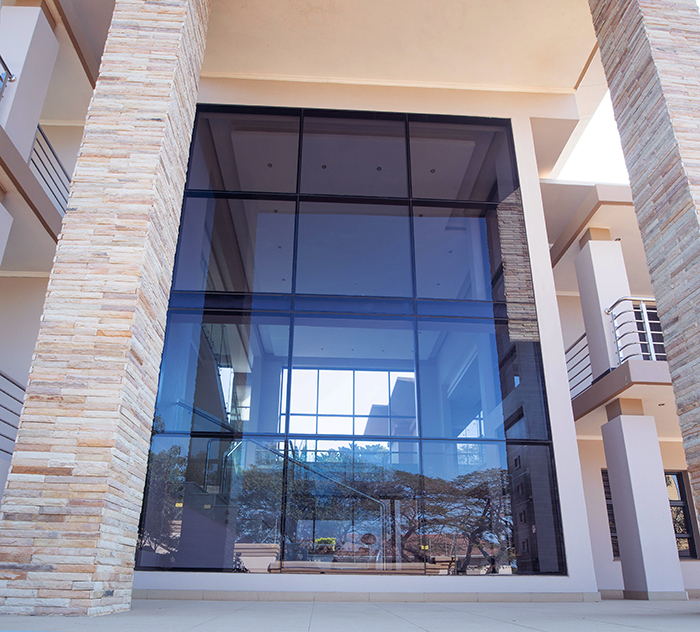 Windows and Glass Doors as Dividers
Have you ever considered installing glass doors or fixed glass panes instead of internal walls? Folding-stacking doors, for example, can be ideal for separating your foyer and living room, or other rooms of your house. Sliding doors are another great option for this.
Remember, glass doors and windows are not just to separate your courtyard or garden from your main building. Incorporating appropriate window or door combinations will go a long way in brightening up your home.
Expansive Glass Doors
When it comes to glass doors, you may be surprised to learn just how wide you can go!
Standard French doors (double doors) are 1.8 m wide and 2.1 m high. Sliding doors (also known as patio doors) can have up to 6 panels, which ranges 7 m across! Folding-Stacking Doors (also called folding-sliding doors or concertina doors) can be manufactured as 3 panels, up to 10 panels with sizes up to 9 m wide at a standard height of 2.1 m. These doors can also reach 2.7 m in height.
And the beauty is that you don't have to stick to standard widths and heights. We manufacture them to your custom sizes. So you can take full advantage of the natural light and inspiring views.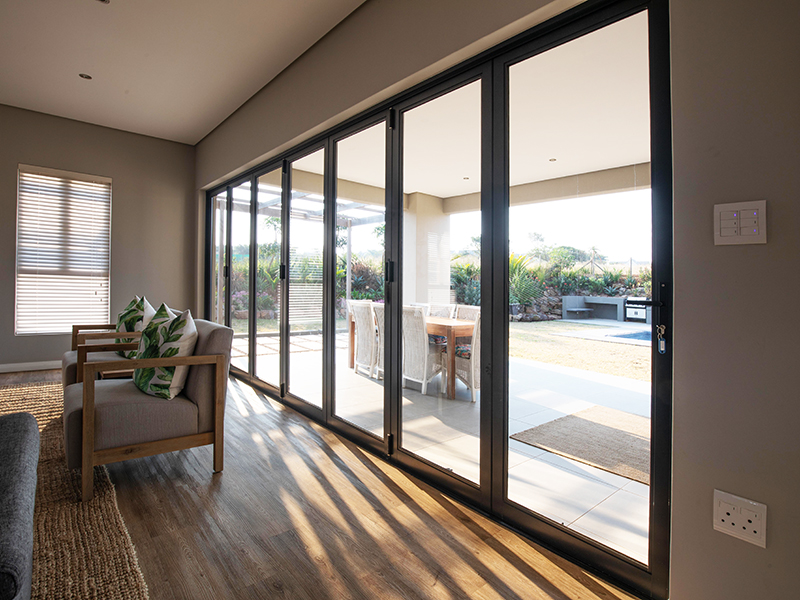 Top-lights and Side-lights
Another, perhaps less thought of, way you can let in more light is by using top-lights and sidelights. Top-lights refer to fixed panes of glass above a window or door. Sidelights refer to fixed panes of glass installed directly next to your door.
Coupled correctly with your windows and doors, top-lights and sidelights let extra light pass through and also compliment your building's aesthetics.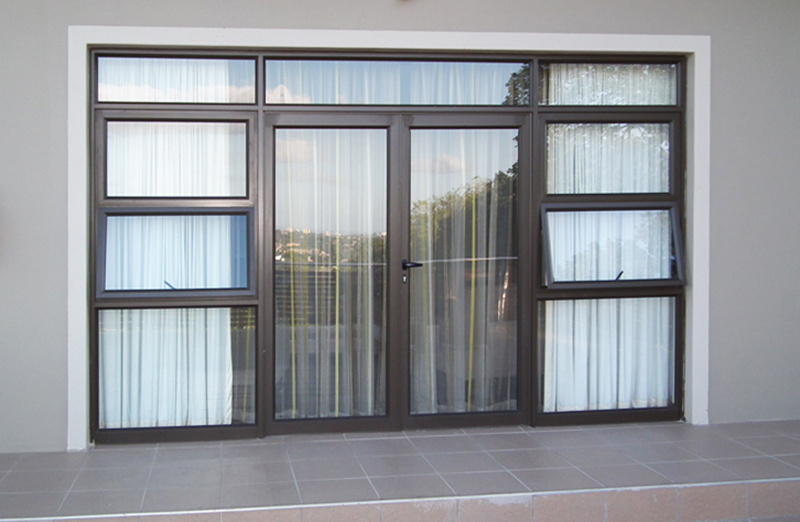 Let the Light Shine Through
Windows and glass doors are the most natural ways to welcome the light into your home. So choose wisely and rather not compromise when it comes to windows and doors. You can play around and get creative with the right number, size, style, and positioning.
Use a glass wall as a divider between your master bedroom and master bathroom. Substitute windows and glass doors where you'd have otherwise put a wall. Get a huge window fitted in the optimal spot for that gorgeous view outside. Or incorporate an atrium at the most appropriate part of your home. Get creative with your choices, and watch your space lighten up! Brighten up your home and brighten up your life!