As time goes on, we see constant improvements in the building industry not only with the technology and new processes, but in the very materials we use. Even while you're reading this you can be sure that experts are working to develop new materials and improve the ones you use today.
Some of the most exciting developments we've seen have been in the field of glass technologies. This has resulted in a whole range of high performance glass, including Low-E glass, or "low emissivity glass". At Pro Aluminium we have seen a steady rise in the demand for Low-E glass, very much in the commercial sector but also with our residential installations.
This high performance glass offers a number of advantages that you won't get from conventional glass. Let's take a look at some of the benefits here.
More comfortable spaces
Low-E glass naturally regulates your indoor temperatures, due to its invisible microscopic coating of metal oxide which is designed to improve its thermal efficiency and provide better insulation than standard glass. It is specifically designed to minimise the amount of infrared and ultraviolet light that passes through, without minimising the amount of light that enters through the building.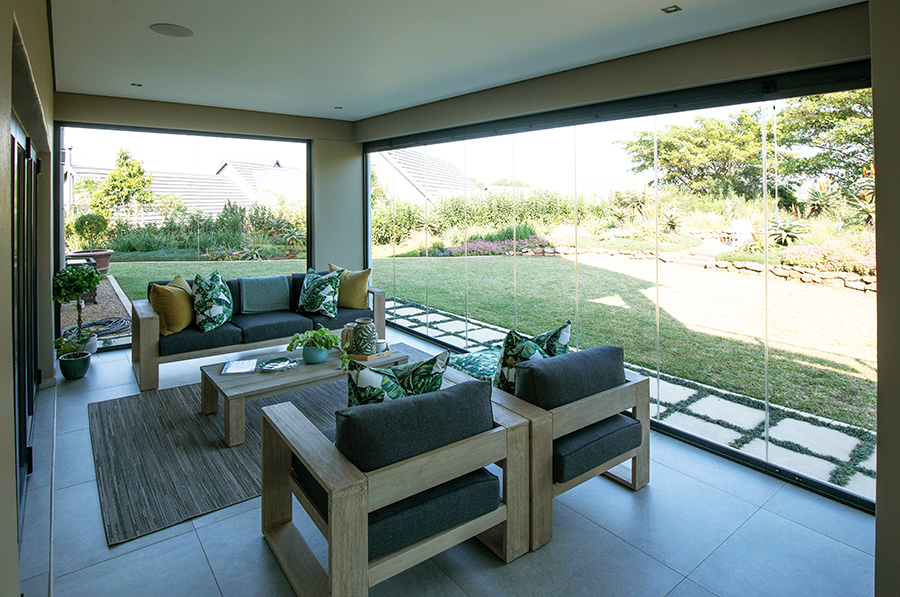 The coating reflects heat back into the building, thereby reducing heat loss through the window. In addition, the coating allows large amounts of free solar energy to enter the building, thereby heating it passively.
Designers have the option to use glass with a solar control coating to reject unwanted heat. Since these coatings also have low emissivity properties, large areas of glazing can be used without excessive heat losses and demands on the air conditioning system.
The result is that your home or office has an automatically regulated temperature and you can feel more comfortable without even turning on your heating or cooling devices.
Reduced energy usage
Did you know that the glass in your windows and doors is responsible for around 40% of the energy loss in your building. This can be even more in the case of a building with large expanses of glass. So on a hot day if you've turned on your air conditioning, there's still a constant flow of heat entering through your windows. On colder days , if you've turned on your heaters, a lot of this heat still escapes through the windows! This means your air conditioning or heaters are working twice as hard.
But if your windows are fitted with Low-E glass, it serves as an active barrier against heat transference and this means you will be using your climate control appliances much less. In effect, Low-E allows your building to become a lot more energy efficient. After all, why use more electricity than you need to?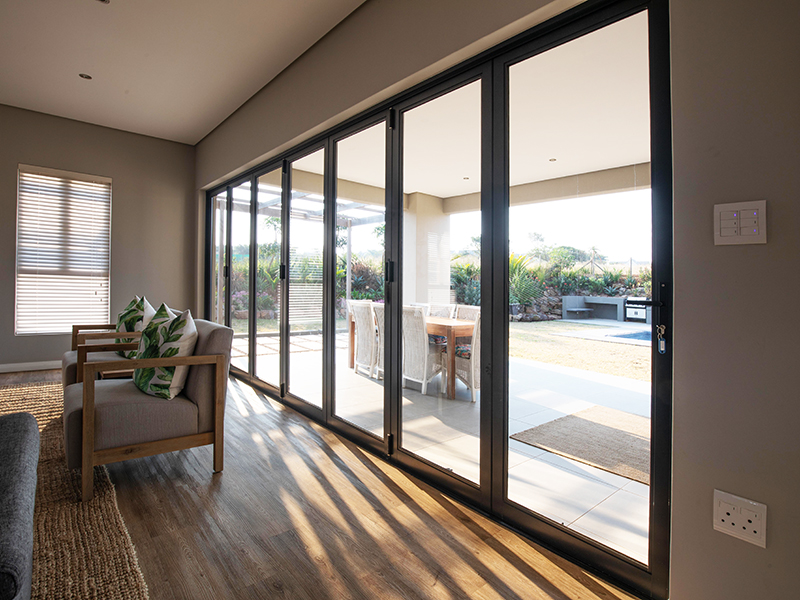 Save on your electricity costs
With Low-E glass, since you will use much less artificial heating and cooling, the knock-on effect is that your energy bills will be reduced. The larger your home, the more significant your savings will be. And in the case of commercial buildings like offices or malls, the savings can be enormous. Your monthly energy bills will drop as soon as your new windows are installed, and the long-term cost savings will multiply over time.
Even your Appliances last longer
With Low-E Glass not only will you pay less for energy usage, but your climate control devices – like your air conditioners, fans and heaters will last much longer. So you will be able to go many more years without replacing them, and this then saves you even more money in the long run.
Less damage to your interior
Another way Low-E glass benefits you is by shielding your furniture from the harsh effects of UV rays. Not just your furniture but even your carpets, curtains and painted walls. If you've seen what happens to the back of a sofa that has been positioned next to a window for a few years, you will know exactly what we're talking about.
UV rays penetrate the dyes of fabrics, and cause fading over time. But because Low-E glass blocks most ultraviolet radiation, it helps protect fabrics, leather and carpeting from the fading effects of sunlight. This maintains the overall look of your home or office and helps you avoid replacing your furnishings too often. And this is another way you will be saving in the long run.
Benefiting the environment
The more we use green technologies like Low-E glass, the less electricity we use. This means limiting the use of oil, gas and coal and this in effect reduces our carbon emissions into the atmosphere.
As you know it is becoming more and more of an imperative that we collectively reduce our carbon emissions and help sustain the environment. You can play your part by using available green technologies for your business and home. Low-E glass, and other innovations help reduce humanity's impact on the environment, which of course benefits all of us and future generations to come.
A wise choice any way you look at it!
So as you can see there are a number of benefits to installing Low-E glass. It saves you money in more ways than one, and creates convenience and comfort in your space, be it at home or at work. Whether you're an architect or home-owner, you can now take full advantage of these incredible benefits when choosing Low-E technology! Talk to us at Pro about your next installation on 031 701 2001 (Durban) / 010 003 1889 (Johannesburg). We'll be glad to help.
Ready for a quote? Fill out a request form for your province here: KZN / Gauteng.