It's not always easy to make the right decision when faced with our modern day range of building products. If you are building a new home, or renovating your existing one, you will naturally want windows and doors that are the most durable, aesthetically pleasing and have the best value for money. It is important to choose well. After all, you will live with this choice for many years to come.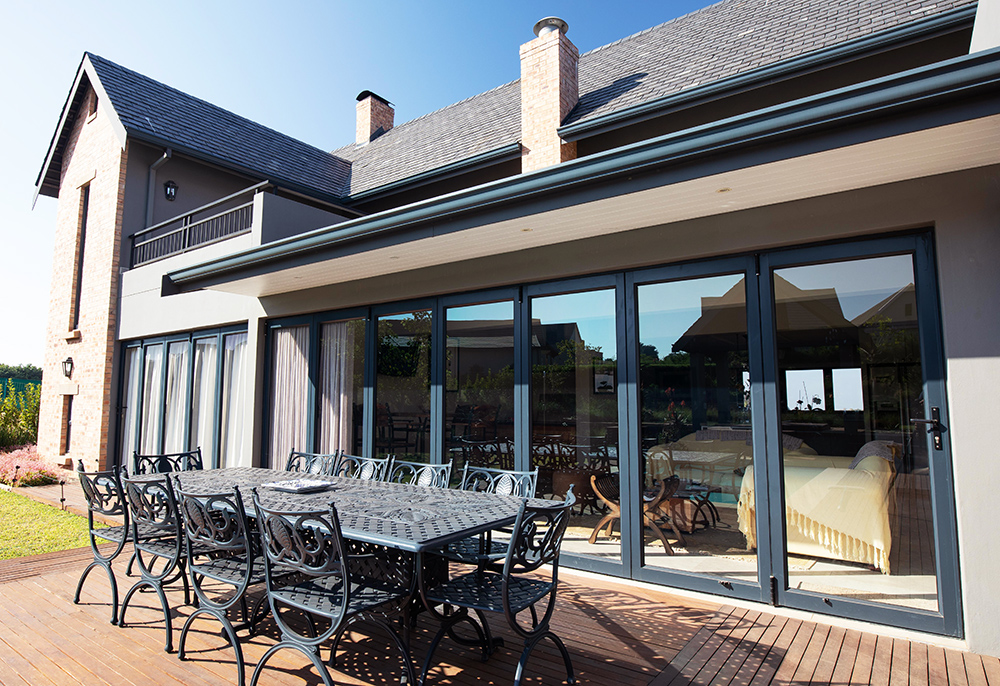 The modern alternative
In the past steel and wood were the most popular choices. Today steel windows are used only in bespoke or unique situations. Wooden windows are still popular especially when homeowners prefer more rustic or earthy aesthetics. Recent times have seen the market shift towards PVC and Aluminium options. Overall, market statistics show that more homeowners are opting for aluminium windows and doors than any other material. In fact aluminium is used at around 74% in residential applications, while timber makes up about 24%. Let's explore why aluminium windows have become the go-to choice for homeowners as well as architects designing new houses.
Range of styles and designs
Due to the ingenious method of manufacture, using primarily extruded aluminium lengths, aluminium windows and doors can easily be made in a number of different styles. This includes the highly popular sliding windows, casement windows (also called Top Hung & Side Hung windows), fixed panes and folding windows (also referred to as Sliding Folding Windows).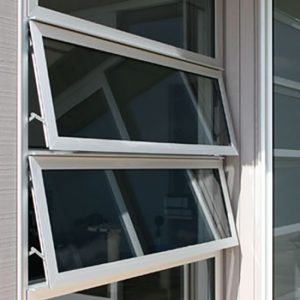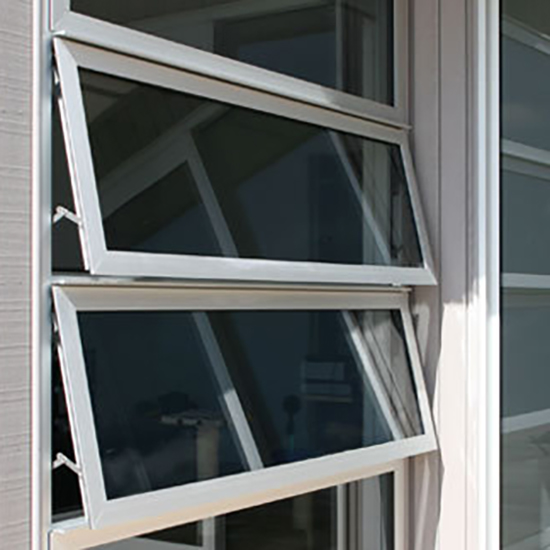 When it comes to aluminium doors, they are available in a few different designs. One of the most popular choices is sliding doors, commonly called patio doors. Then there is also the practical hinged doors, which can be either a single door, even in a stable door design, or a french-style double door, Folding-stacking doors are popular for dividing very wide spaces and are available in up to 10 panels. All of these windows and doors can be complemented with sidelights and top-lights which affords even more design flexibility. Top-lights refer to fixed panes of glass above a window or door and sidelights refer to fixed panes of glass installed directly next to your door. In addition, most aluminium windows and doors can be manufactured into cottage pane style.
Range of profiles and systems
Continuing in the way of design options, many consumers are not aware that there are various types of window and door systems. The different types are essentially due to the different profile designs. To give you an idea, some of the more popular systems in the South Africa are the casement window systems 30.5, 34, 36 and 38 mm; the Sheerline / Crealco / clip 44 shopfront systems; the Grecian series and Knysna series sliding windows, and the Slenderline series and the Palace range of sliding doors.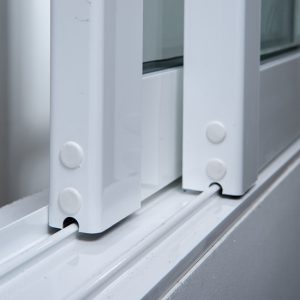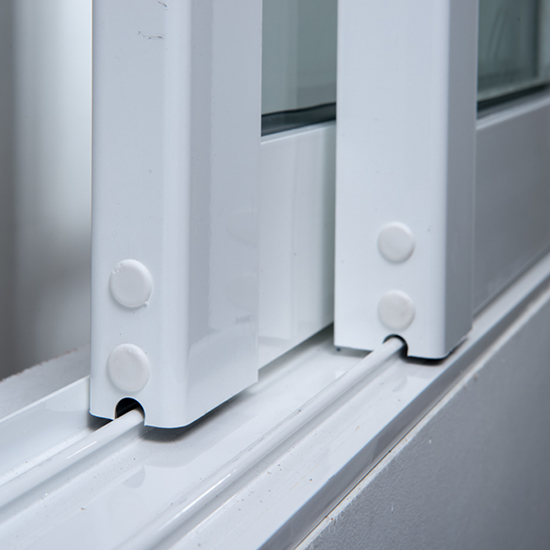 Slimmer profiles are often preferred for sleek modern buildings. They are more popular because windows and doors can be made up of more glass to let natural light through and maximise a view. This also offers a more modern and minimalist look. On the other hand, aluminium fixtures are also available in more voluminous profiles, sometimes preferred by designers and property owners to create a more stately or formidable look.
Range of finishes and colours
While wooden frames can be made of a few main types of wood, PVC windows and doors in South Africa are usually limited to a basic white finish. In contrast, aluminium windows are available in a wide range of colours and finishes.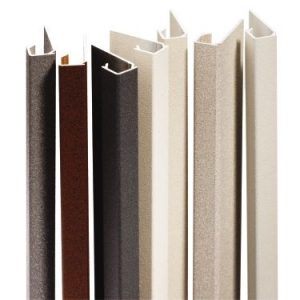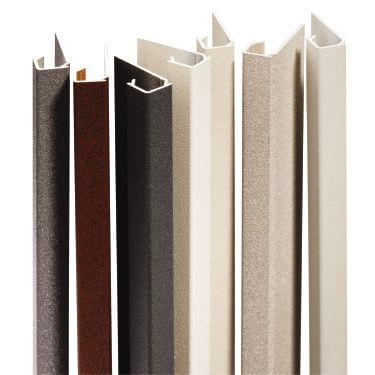 Firstly there is the natural anodised finish. This is almost like a matt silver look. Then there are a range of powder coated colours, the most popular being white, bronze, charcoal and black. Beyond these standard colours, keep in mind that almost any custom colour is available. Custom colours become economically feasible for larger orders.
Strong and Durable
Another plus for homeowners who choose aluminium windows and doors, is that aluminium is a lightweight, yet highly durable low density metal. It does not rust and is highly resistant to corrosion. The aluminium profiles (the actual lengths of material that are used) are extruded with absolute precision. The unique manufacturing process ensures that each profile can be designed with appropriate inner sections that add to the strength and sturdiness to the profiles, and thus to the fixtures manufactured from these profiles. In effect, one can have really large window and door designs without the need for bulky frame support.
Low Maintenance
Aluminium frames require virtually no maintenance. Unlike wooden frames, there is no need for periodic sanding and then painting or varnishing. And unlike steel frames, aluminium does not rust, and is highly resistant to corrosion. In fact the corrosion in aluminium is usually very minor and takes decades to form. Even then the change that it makes to the material is barely noticeable, if at all. This is yet another reason homeowners prefer aluminium windows and doors.
Eco Friendly
Did you know that Aluminium is 100% recyclable? What's more is that the recycling process takes only 5% of the initial energy spent to mine and manufacture aluminium. This makes it a smarter and more environmentally friendly choice, especially in comparison to wood, as forests can take twenty or more years to grow back.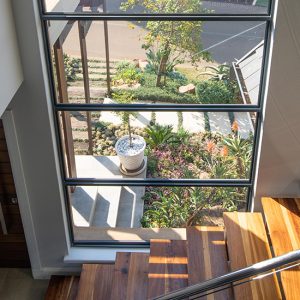 Apart from the material itself being a more environmentally friendly choice, the energy efficiency of aluminium windows and doors is also impressive, when combined with appropriate performance glass. There are many different kinds of glass that can be used in aluminium window and door frames to make a building more energy efficient. One such option is Low-E glass, designed to reflect heat, so it keeps the warmth inside in winter, and keeps the heat out in summer. This reduces energy usage and raises the eco rating of the building. Aluminium fixtures can also be fitted with double glazing, which is steadily increasing in popularity due to its properties of heat insulation.
Overall Value for Money
Given all the factors listed above, it's clear that aluminium windows and doors offer great value for money for homeowners, whether it is for a new house or for upgrading an existing property. They represent a modern option with a wide range of advantages. Functional, durable and customisable – it's no wonder that more and more homeowners are opting for aluminium. Ultimately, aluminium windows and doors are a once-in-a-lifetime investment and go a long way in delivering long term value, while remaining an affordable alternative. Speak to us about your windows and doors, we'll be happy to lead you through the options, and take your project from design to manufacture to installation.