Residential Windows, Doors and Enclosures



After more than 25 years of providing homeowners with quality architectural aluminium products, we have the expertise to add style and lasting value to your home.
By installing our expertly engineered windows and doors, you will enhance the look of your home and add lasting value to your property. From standard windows and doors to folding doors, custom-designed facades and sun louvres, we have specialised solutions aimed at improved aesthetics, functionality, privacy and protection from the elements.
Our expert manufacture and installation teams are trained to skillfully deliver on any size of project, from standard installations to fitting the most intricate fixtures, always working diligently within your schedules and special concerns.
.
Residential Installations: Our Product Range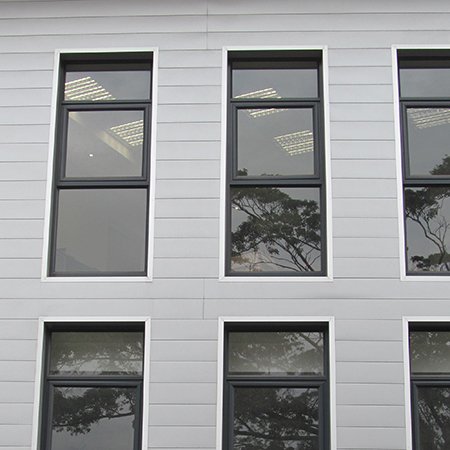 Aluminium Windows

We manufacture and install aluminium windows in a number of different styles, including sliding windows, fixed panes, projected (casement) windows, and cottage pane windows. These can be single or double glazed.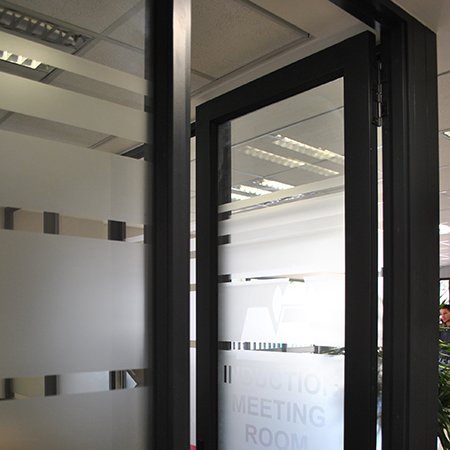 Aluminium Doors

Sturdy and built to last, our aluminium doors are a popular with homeowners and architects alike, offering numerous benefits and great value for money. Our styles include sliding doors, stacking, hinged and swing doors.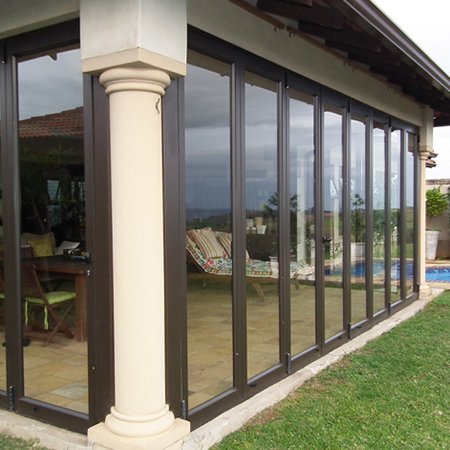 Balcony and Verandah Enclosures

Aluminium and glass fixtures offer a perfect solution for enclosing a balcony or verandah, thus adding an extra living area to your home or office building. Each aluminium enclosure is custom designed and manufactured specifically for your space.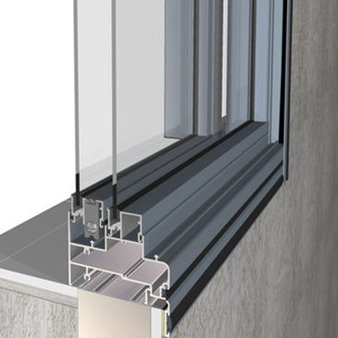 Double Glazing

Double glazed windows and doors make your spaces far more energy efficient and comfortable. They can be installed in commercial and residential properties, in the form of aluminium windows, doors, shopfronts, curtain walling and other façade solutions.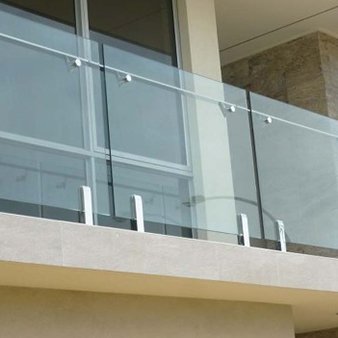 Glass Balustrades

We manufacture custom designed modern frameless glass balustrading for balconies, staircases, pools and patios. They offer uninterrupted views, without compromising on safety.
Form, Function and Aesthetic Appeal
By installing our expertly engineered glass and aluminium fixtures, add lasting value to your property. From windows and doors to custom-designed facades and sun louvres, we have specialised solutions aimed at improved aesthetics, privacy, protection and comfort.
Energy Saving Glass
Low-E and other hi-techperformance glass.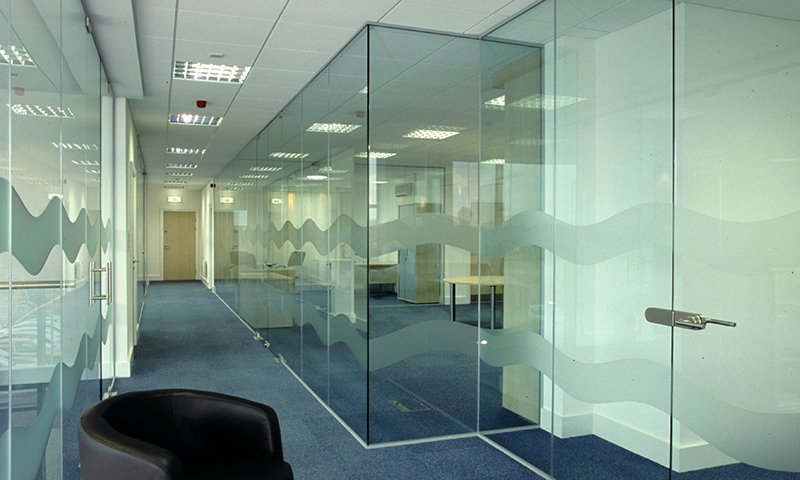 Office Partitioning
Framed and Frameless glass office partitioning
Stacking Doors
Open up your space and bring the outdoors in!
Talk to us about your next project. Our friendly sales team will be happy to advise you on the most innovative solutions.
Johannesburg: 010 003 1889 | Durban: 086 111 1717 |  Mobile: 068 538 7920
Ready for a quotation? Click here: